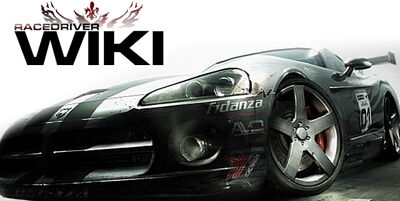 Contents

Helping Out
Not sure where to start?
Adding content
Talk and more...
Check out the community portal or the forums to see what the community is working on, to give feedback or just to say hi.
Weekly News
GRID: Autosport Confirmed!

Codemasters have officialy unveiled GRID: Autosport, which will be released on June 27 for Xbox 360, PlayStation 3, and PC. The game has more features, new manufacturers and new competitive leagues. The game is going to be brilliant! Hope you guys enjoy it!
KX Josh
July 14th
As you can see, a new menu has been added, it's not the end of the modifications there. Nor is it the end of modifications on any page here. It's been a quiet week lately, fells a lot like a Wednesday. I'm gonna keep this one short and sweet, wee need some users! It's pretty lonely around here.
If anyone has questions, ask me or The Parkster, because we will be here to help with any situation. C'ya Crashbroke23 Race Driver Wiki Administration
---
---